Mobile Broadband Services
Our service is being discontinued from 30-Sept-2017. No new subscriptions are being accepted.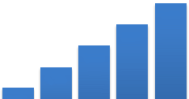 Optus Coverage Map | Telstra Coverage Map | Vodafone Coverage Map
For members with a small data usage (<5 GB/mth) a  mobile plan may be quite suitable. For others a mobile service may be a supplement where some data will be used away from home. The major service providers are Optus, Telstra, and Vodafone, however several competitive resellers like Amaysim (Optus), Telechoice (Telstra), Kogan (Vodafone) etc offer even more attractive plans. See also Australian Mobile Operators.
Available modems generally fall into 3 categories: USB, USB Wi-Fi, and Stand Alone Personal Wi-Fi. Most models have connections for an external aerial. The Stand alone version is intended for location away from the computer but it can also be connected by USB cable if required. If you make an outright purchase it is best to get one unlocked, in case you later wish to move to another provider.
The following models are available for the Optus network:
3G Modems: USB E169 (Obsolete) | USB E367 (Obsolete) | Mini Wi-Fi E586 (Obsolete)
4G Modems: USB E3276 v2 | USB Wi-Fi E8372 | Personal Wi-Fi E5377/E5786 or E5573 (Int aerial only)
Post-Paid plans allow you to exceed your plan usage, which could then become expensive. Pre-paid plans avoid this pitfall but could leave you short at the end of the month, unless you top up your credit. Data is measured as download plus upload data rounded for the current session.
Usage Data
The best measure of Broadband usage can be obtained from the providers website at the start of each session. Either use the Usage link in the modem software, or create a new login from the mobile modem at the providers website using your Service Number. Every modem has a Service number associated with the SIM, this can be used by the modem to receive SMS messages, but not to send them. Some providers offer to send an email when a predetermined data limit is reached.
Many modems particularly Wi-Fi models offer usage data by accessing their webpage (192.168.8.1, 192.168.1.1, or 192.168.0.1) or by Tablet/Phone App, then entering username: admin, password: admin. This has the advantage of being fairly accurate and accounts for multiple devices in use.
Profiles & Settings
A new Profile may be needed for Mobile Towers that have been converted to 4G. Generally select "Default". In some cases depending on the SIM, the APN may need to be changed as advised by the provider. The set default profile will then be used in future.
Installation
•Uninstall from Control Panel any previous Mobile or WCDMA Modem
•Plug the Modem (dongle) into a spare USB 2.0/3.0 port
•Check Operating System has detected modem
•Wait for modem drivers to install from the dongle
(TIP: the dongle can be browsed via Windows Explorer. Files are Read-Only)
•After Driver installation is complete, a window will popup with a default provider name (Telstra, Vodafone, or Optus etc)
•Click the 'Connect' button on the open window
•After a few seconds, a message will pop up confirming connection
•Now you can minimise the connection window and start your internet session
•The outgoing or SMTP server in your email program can be changed from Office365 to the provider, however copies will not be saved online, so we recommend using Office 365 settings for this.
(NOTE: 'Disconnect' before shutting down or when the computer is going to be idle for a while)
Dropouts
Modem dropouts can be caused by poor signal strength, or time-of-day network congestion. They also are affected by some Email/Internet options, sleep settings, and inactivity.
Because the usage is rounded for each session, if your modem drops out frequently the data usage may increase disproportionately. Mostly 4G USB modems give a more reliable connection than previous models, down to a signal level of 1 bar or even less. If problems persist. try auto checking mail every 10 minutes, or running a messenger like Skype in the background.
Fringe Area Mobile Reception
This generally requires an external aerial connection on the modem.
* See Menu  Item "iHelp Q&A" under Internet (or open here).
Support
All basic connection problems should be referred to your service provider quoting the Account #. Other issues may be referred to MelbPC First Aid/iHelp support.
(Revised LW Oct 2017)