Monthly Meeting May 5th 7:00 PM
The Australian Air League is a youth organisation for boys and girls aged from 8 years which encourages an interest in aviation as a career or as a hobby for the youth of Australia.The organisation is entirely self-funding and is staffed by volunteers who give their time generously to achieve its goals. The Australian Air League has no political, racial or religious connections.
Adrianne Fleming
Australian Air League Victorian Executive Commissioner.

Adrianne is an aviation training specialist with over 30 years' experience in the aviation industry.
As a flight examiner, aviation educator and business owner, she is one of only 4% of female professional pilots in Australia.
Adrianne and her husband founded Tristar Aviation which is now the oldest single ownership flight training school on Moorabbin Airport.
Her volunteer work earned her an Order of Australia Medal in 2016 for Service to the Aviation Industry.
She has extensive professional relationships with the industry throughout Australia and India
Chris Hodges
Australian Air League volunteer and developer of FlySim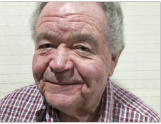 Chris is a tech-head who has been developing something, inventing something or turning something into commercial realty for as long as he can remember.
Chris believes that business success is based on: Quality, ethics, looking after the customer, the staff and the shareholders.
FlySim at Air League:
The FlySim program is designed to provide a simplified version of real flying lessons via computer (as opposed to a real aircraft). The lesson plan follows what real student pilots would cover in real aircraft.
During interval : George Skarbek : Winch Launch at Mt Beauty.
The flight simulator will also be available during interval.
After interval : Fireside chat with Stephen Zuluaga and Aavon Fernando on How technology has influenced manufacturing
IHelp with Mike Allison
In-Person registration link Click here
Zoom Registration link: Click here
When
May 5th, 2021 7:00 PM through 9:30 PM
Location
479 Warrigal Rd
Suite 26
Moorabbin, VIC 3189
Australia