CORONA VIRUS:
Many meetings are now ONLINE, others cancelled.
Details here
Club rooms closed until further notice
---
Quick Links
---
Our Monthly Meetings are held on the first Wednesday of the month.
---
The latest News for Members
---
Latest Monthly Calendars
AUG-2020 – V1.1 (updated–01-aug-2020)
SEP-2020 – V2 (updated–26-aug-2020)
Details of meetings and other important events
---
PC Update links
---
Member Downloads
---
MelbPC Office 365 Sign In
---
Melbourne PC User Group Inc.
Members Helping Members since 1984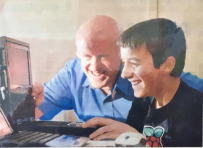 We are a club whose members have an enthusiastic interest in all aspects of computing including both hardware and software. Areas of interest range from small microcomputer circuit boards through mobile devices to traditional desktops and laptops.
Our members have a wide range of experience and knowledge - some members are just beginning their computing adventure and others have had many years of wide ranging experience. We all learn from each other.
We have many subgroups (SIGs) whose members meet in suburbs all over Melbourne and in our clubrooms at Moorabbin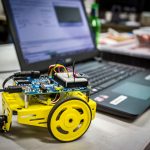 - a SIG is simply a group of members who meet on a regular basis to develop their particular interests.
We also have a get together once a month at our Moorabbin Clubrooms where we have speakers from inside and outside our club give talks and demonstrations on various aspects of computing and society.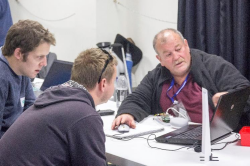 Members can obtain help with specific internet or device problems from our iHelp SIG via phone or email, and can participate in the club's private online forum. The forum enables Members to share the latest tech news, help each other solve PC problems or simply chat about the affairs of the day.
Sounds interesting ? See our About Us and About SIGs pages for more details of our activities and the benefits of becoming a member.
Our Featured Activity
Genealogy is a popular interest among Melb PC members.  There are two SIGs dedicated to Genealogy, one meets in Vermont South and the other meets in Heidelberg.  Our Mornington Peninsula SIG also hosts regular sessions on genealogy as part of their scheduled meetings.
Our Featured Group (SIG)
The Beginners East (BEAST) SIG demonstrates how to set up and maintain a computer, how to run software, scan documents, process images, sort out error messages etc.  Content is driven by advance questions from members.