iHelp Remote Support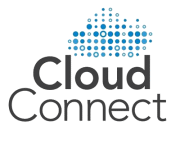 Remote Support
When seeking support, an iHelper may ask to connect to your computer, using one of the following programs.
This enables both remote viewing and control of your computer screen.
1/ GoToAssist, click on the link fastsupport.gotoassist.com
Enter your first name only, then the code you are given *** *** *** (Dashes will be inserted between each group).
Click "Continue" then "Run" (preferable to save) to open the program and connect.
If the program does not start automatically with Java support, select "Download".
The file is then normally saved in the main Download folder.
To locate the downloaded file search on: G2ax or GoToAssistOpener.
Citrix is a Commercial program licenced to MelbPC which works with all MS Win and Mac computers.
2/ Quick Assist, find the App under Start|Windows Accessories, or enter its name in the Windows Search Box.
Run the App by clicking Quick Assist. (Or just press Ctrl-WinKey-Q)
Enter the code given by iHelp under Get Assistance, and click "Share Screen", then "Allow".
Quick Support only works for Win 10 Home and Win 10 Pro.
3/ Alpemix, go to the Microsoft Store and search on this name.
Install and open the program Alpemix Remote Desktop.
Then tell the iHelper Your ID and Password to connect.
Alpemix is only recommended for Win 10 on x86 Architecture, or Mac computers.
4/ TeamViewer, click on the link TeamviewerQS Program (Win).
Download and run this program to install Quick Support.
Then tell the iHelper Your ID and Password to connect.
For Non-Windows systems select the appropriate link under Downloads at www.teamviewer.com
or use your Apps store for suitable Quick Support & any custom QS Add-On.
If you need to find the download file search on: Teamviewer.
TeamViewer is sometimes more appropriate for Linux, Android and Windows Phone 8.


After connection a small box at the lower right of your screen can give you control at all times,
and may be used for text messages if the telephone line drops out.
On completion of the session, the Remote Support software will generally be removed next time your computer is rebooted.
(Revised LW Jul 2020)