Monthly Meeting Live

Monthly Meeting/Presentation Live Streaming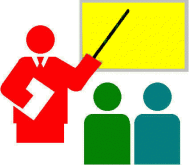 Connect here:
Connections
View on your PC, Mac, iPad and iPhone. Some but not all Android tablets can work as well. Broadcasting will begin about 15 min earlier with some streams for testing, so you will have time to set up your computer, television or tablet to watch.
Computer users may need to use a suitable web browser such as Edge(chromium), Chrome or Firefox. Your iPad, iPhone and compatible Android devices should play the stream in the appropriate media player with or without additional software.
Note: Exercise caution and disconnect during breaks, if you are on a limited data-allowance 3G/4G wireless plan, to avoid excess usage charges.
Questions to General Meeting Q&A Session
At any time before or during this session you may submit a question to be answered by the presenter:
1/ Log into Yammer group -Monthly Meeting Live using your MelbPC email address & password
2/ Enter/Share your Question
Alternatively click iHelp Support Request, enter your details and prefix the Problem Description with "Monthly Meeting Live".
We will then forward the Question to Yammer on your behalf.
(Revised LW Jun 2021)