Monthly Meeting

Our next Monthly Meeting is on Wednesday 7th June 2023

---
This will be run as a "hybrid" meeting, meaning we will be in person in the Borrett Room at the club but also opening it up to members via Zoom. Click here a little before 7pm to join the meeting on Zoom or make sure you have secured your raffle tickets at the door and are seated before 7pm.
Our MC, Simon Rice, will start at 7pm sharp.
Online registration details can also be found in our Events Calendar  before the meeting date.
Agenda
Topic: Life skills for young Australians
Presenters:  Harini Karthikeyan and Karthik Kameswaran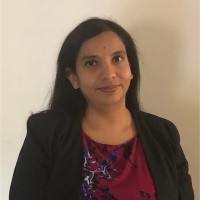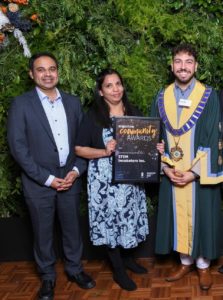 STEM incubators is a grass root, for-purpose charity with a focus on creating a thriving young Australian generation by supporting them with key life skills such Analytical thinking and Innovation, Complex problem solving, critical thinking and analysis, Creativity, Leadership and Social Influence, Technology design and Programming, Resilience, Reasoning and Ideation.
We work with Deep-tech industries and research institutes to incubate and implement experiment-based innovation. We provide end to end eco-system including the innovation framework to solve real world problems for school and university students in STEM areas to achieve the the 21st century skill sets outcomes.
At STEM incubators, the environment is all about curiosity and passion, and we strongly believe that each individual brings a unique set of strengths to our innovation journey and that they can enjoy it better in a collaborative ecosystem.
We run tailor-made term-based and holiday programs based on curiosity-based learning, Design Thinking/Problem-Solving, Communication, Leadership, and Technology (Including coding, artificial intelligence and robotics)
And then ...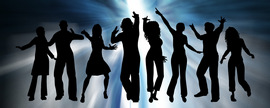 We are going to have an extended interval with drinks and nibbles and an opportunity to have a bit of a chat and generally socialise. We will provide light nibbles, tea, coffee and soft drinks. Feel free to BYO beer or vino.
... And then ...
Hugh Macdonald, will deliver his President's report
We will then get a report from iHelp, courtesy of: Bert Alesich.
To wind up we'll have as long as you like to chat over Zoom. Please feel free to hang around; the socialising is good medicine in these stressful times.
... and last but not least ...
The restaurant has been arranged for WAFFLE, a relaxed social get together at nearby Fong's Chinese restaurant. Details and maps will be available on the night.
https://www.melbpc.org.au/sigs/waffle-sig-wine-fine-food-lovers-event/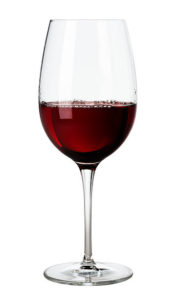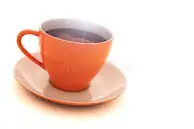 The meeting will recorded and subsequently published publicly.
See you at (or a bit before!!!)  7pm. Via Zoom or in person.
---
If you would like to submit questions for any of our speakers, you need to do so on the Zoom Chat panel.. All you need to do is join the 'Monthly meeting live' group and post there.
---
Monthly Meeting videos can be accessed here.  You will need to login with the credentials listed in the members monthly meeting email.