PC Update2
PC Update is the Melbourne PC User Group magazine/newsletter.
The first issue of PC Update appeared in March 1984 under the title MELB-PC. The name was changed to PC Update in September of the same year and has remained unchanged ever since. The magazine has won a number of International Awards.  PC Update has been published in various formats, firstly as a printed newsletter, then a printed magazine, then an e-magazine, and currently as a e-newsletter.
---
Sample Issue
PC Update - May 2023
Contents include:
The Club View of Windows - Hugh Macdonald
Windows 11 OneDrive and a Microsoft Account: An Offer You Can't Refuse? - David Kretchmar
Amid a STEM crisis, here's what the 2023 budget promises - Kylie Walker
Is China out to spy on us through drones and other tech? - Ausma Bernot and Patrick F Walsh
and all the regular items
Click or tap the link below to start your download ..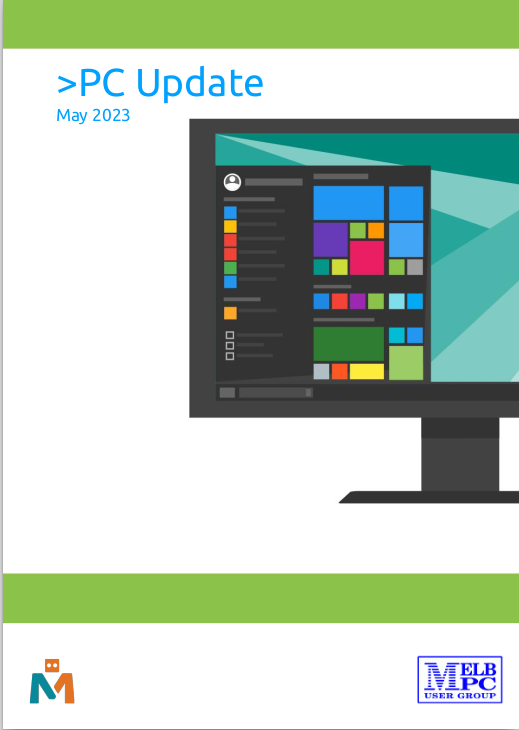 Melbourne PC User Group Members are able to access back issues of PC Update here.
You will need to log in with your Melb PC account credentials.