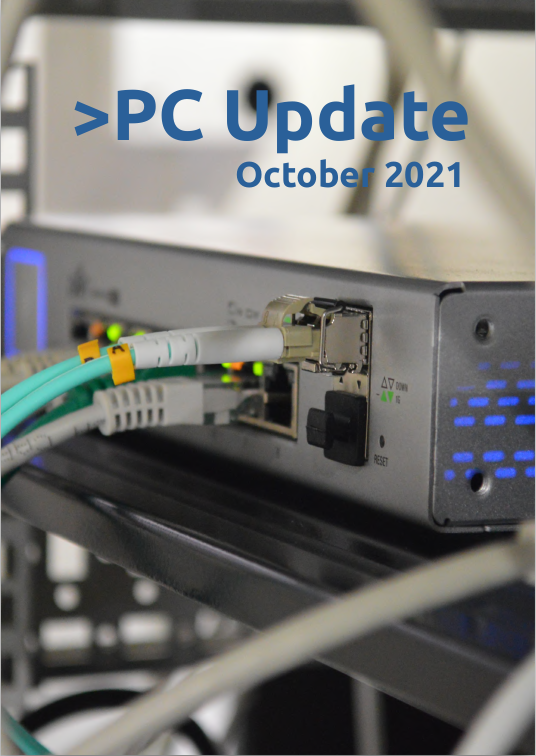 PC Update - October 2021

Contents include …
Revitalising An Older PC - Hugh Macdonald
How Do I Know When It Is Time To Buy A New Router - Kurt Jefferson
Advantages of New Wi-Fi Standards - Joe Callison
What Am I Doing Here? - George Wright
and all the regular items
Click or tap the button below to start your download ...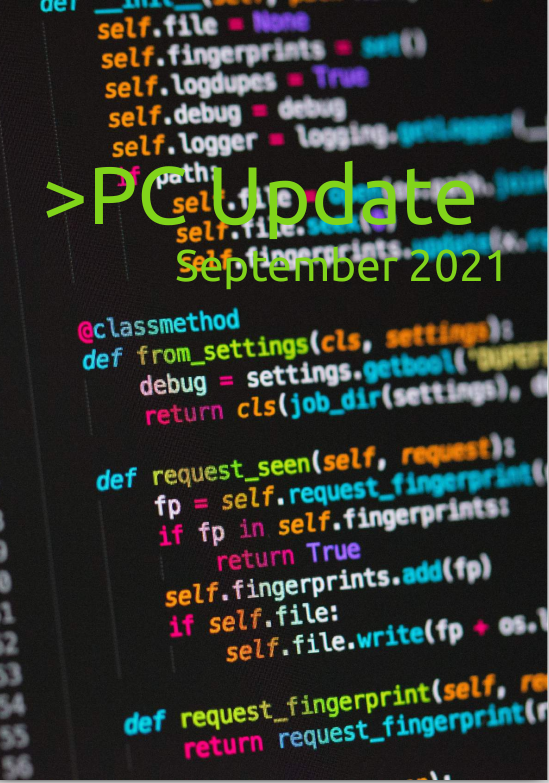 PC Update - September 2021
Contents include:
CitSciOz 2021 Notice
In Search of Backup Utopia - Harry Lewis
Thanks To The Ancient Greeks - George Wright (with maths advice from Ann Lawry)
Digital tech is the future - Shazia Sadiq and Thas Ampalavanapillai Nirmalathas
What is my IP address ? - Paul Haskell-Dowland
and all the regular items
Click or tap the button below to start your download ...
---
To download any of the available PC Update issues from the main PC Update collection, you will first need to log in with your MelbPC Office 365 credentials.
Once you have successfully logged in, navigate to the Quick Links for Members on the Home Page, and click or tap on the link to All PC Update Issues to display the PC Update Current Issues & Archives download page. From there you can download any of the available issues.
---
PC Update is the Melbourne PC User Group magazine/newsletter.
The first issue of PC Update appeared in March 1984 under the title MELB-PC. The name was changed to PC Update in September of the same year and has remained unchanged ever since. The magazine has won a number of International Awards.
PC Update has been published in various formats, firstly as a printed newsletter, then a printed magazine, then an e-magazine, and currently as a e-newsletter.
---