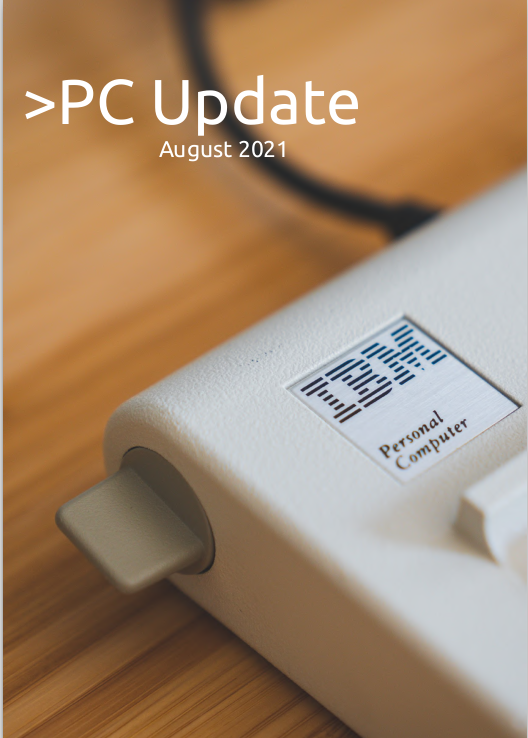 PC Update - August 2021

Contents include …
Forty years of the IBM PC - Hugh Macdonald
SmartHome, Smarter Home - Greg Skalka
Elephobia - George Wright
Curious Kids: how does music get onto a cassette tape? - Christopher Wenn
How one simple rule change could curb online retailers' snooping on you - Katharine Kemp
and all the regular items
Click or tap the button below to start your download ...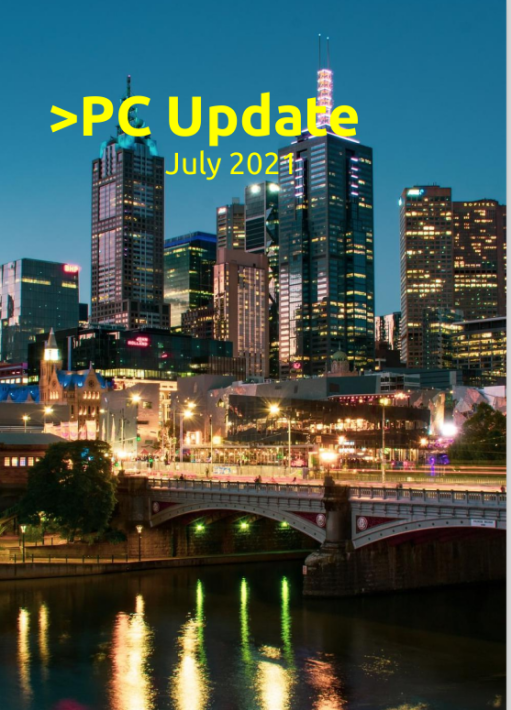 PC Update - July 2021
Contents include:
A Look Through Windows 11 - Hugh Macdonald
Whither Hobby Computing - David Stonier-Gibson
How does the Pegasus spyware work, and is my phone at risk - Paul Haskell-Dowland
Lockdown - Heather Stonier-Gibson
and all the regular items
Click or tap the button below to start your download ...
---
To download any of the available PC Update issues from the main PC Update collection, you will first need to log in with your MelbPC Office 365 credentials.
Once you have successfully logged in, navigate to the Quick Links for Members on the Home Page, and click or tap on the link to All PC Update Issues to display the PC Update Current Issues & Archives download page. From there you can download any of the available issues.
---
PC Update is the Melbourne PC User Group magazine/newsletter.
The first issue of PC Update appeared in March 1984 under the title MELB-PC. The name was changed to PC Update in September of the same year and has remained unchanged ever since. The magazine has won a number of International Awards.
PC Update has been published in various formats, firstly as a printed newsletter, then a printed magazine, then an e-magazine, and currently as a e-newsletter.
---