Spaces
Spaces - online forum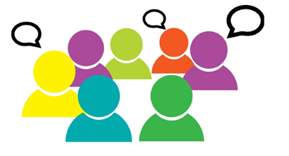 Spaces is our members online forum where they can exchange ideas, ask for help with their computer, smartphone or tablet problems and generally just have an online chat.  The content on our Spaces forum is only visible to other members.
♦ To view or to contribute to the discussions you need to be a member.  You can sign up here.
♦ Members can access Spaces by logging in with their Google Work Space (GWS) melbpc.org.au  username/password here and following the prompts.
♦ Members who do not yet have an account at Spaces can request one by sending a message to [email protected] or by phoning our Office on (03) 9276 4000.
♦ Spaces is part of Google Work Space which also provides our members with email, contacts, calendar, and file space on Google Drive.  Members using other email addresses will need to login with their GWS melbpc account in order to access our Spaces forum.