Club Contacts

Club Contacts – Melbourne PC User Group Inc.
Suite 26, Level 1, 479 Warrigal Road, Moorabbin, VIC 3189. (ABN 43 196 519 351)
Office Open 9:30am – 4:30pm Weekdays,
Office Closed Public Holidays and Xmas 25th Dec 2020 – 7th Jan 2021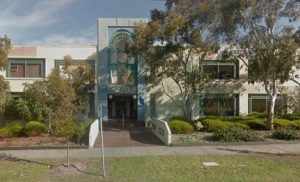 President: David Stonier-Gibson, Vice President: Stephen Zuluaga
Secretary: Aidan Kelly, Treasurer: Peter McConnachie
Office Manager: Malin Robertsson
Office Staff: Receptionist, Volunteers & Manager as available
(Membership, Sales, Calendar events, Internet Lounge access, Conference & Training, Meeting Room hire, Accounts, Website)
Other Management Contacts:
Special Interest Groups (SIG's):
The list below is not being maintained and will be removed.  Please refer here for SIG details.
[3cx-clicktotalk id="13134″ title="Live Chat & Talk item 2″]
(Revised RJB Sep 2021)