Editorial November 2020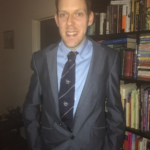 Firstly, welcome to another edition of PC Update, namely the November 2020 edition, and our penultimate for this 'year' we call 2020.
Secondly, apologies for the very long wait for this particular edition. Like with the last time PC Update was delayed, I hope the wait was worth it, but I'll let you be the judge of that.
Editing PC Update is my favourite thing I do for Melbourne PC User Group, but as most of you would know, I also do other things. I'm a committee member, and I'm also an integral member of the Email Transition Team. Over the past several weeks there have been problems with members receiving emails at their new G Suite accounts, and so it has been necessary for me to devote the vast majority of the time I can commit to this club to trying to solve that.
Thankfully we were able to pinpoint the issue to some Microsoft servers being used to forward the email from Office 365 to G Suite that had some incorrect DNS records. We have been in constant communication with Microsoft over the past week, and they are close to resolving the problem for us. There will be an official email that offers a much more in-depth report on this situation.
Also as a result of this, some articles on the best Linux and Windows utilities have been held over until next month. Thank you to everyone who contributed to those articles, and you will see the results in the December 2020 issue (which will be out at the start of December).
Happy reading until then!