Microcontroller Workshop SIG

Meeting Details: Melb PC Headquarters, Level 1, 479 Warrigal Rd, Moorabbin
Conveners:
---
We meet every Saturday at Moorabbin club rooms from 11 a.m. until late.
This Special Interest Group (SIG) is a "Workshop" where our members can bring their projects along e.g. Arduino, Raspberry Pi's (plus a monitor, mouse, keyboard and power supply etc.).
The Saturday Workshop is a great environment to talk about anything related to these projects, share ideas, help others etc..
Next Meeting:
Date: Saturday the 20th of August
Time: 11 AM - 6 PM
Location: Moorabbin HQ and Zoom online.
MEETING ID:  85857439931
Convenors:  Mohan Gupta, John Shirt, Rob Brown
We have some 3D printers and a variety of Arduino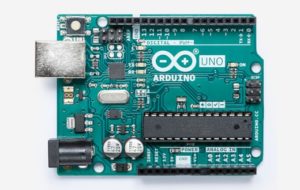 and Raspberry Pi kits 
for beginners to get started on. The workshop is always being developed with exciting new equipment added recently including a metal working lathe and milling machine.
This provides opportunity not only to progress your projects but to share their learnings and progress and to obtain assistance from other members on their Projects.
We make use of the library area for software development tasks and the basement workshop for more hardware based activities. Our collection of tools and test gear is growing slowly as our project diversity increases.
So come along and join us and bring your favourite project along to share your experiences and aims for your projects.
Conveners: John Shirt 0409 568 267, Rob Brown 0419 285 806