WH Meeting Details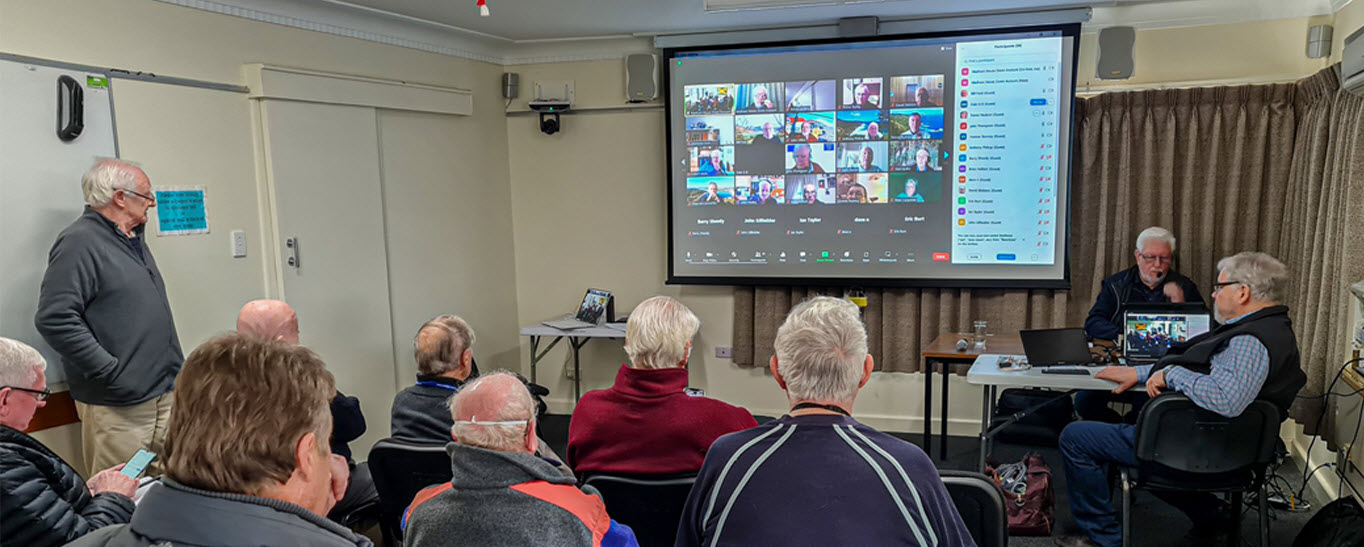 Wadham House  SIG
Menu
---
∗   Meeting Details
---
Meeting Details
Except for January, we will try and meet every Friday at Wadham House. With the exception of the first Friday of the month, these meetings will be of an informal nature. As a rule, they will not be available on Zoom.
The first meeting in the month at Wadham House will follow the usual more formal arrangement with Zoom participation being available to those members who cannot be present. A reminder message containing the Zoom link will be sent to every subscribed member of WHSIG a few days before the meeting.
Check your subscription status for the WHSIG here
Meetings will commence at 10 am with Zoom participants being able to join a meeting at 9.45 am.
Attend in Person
We urge you to attend the meetings at Wadham House in person. You will be able to meet and enjoy a coffee and biscuit with your old (and new) friends. Much more enjoyable than sitting at home alone in front of a computer monitor. Please respect the persons setting up and testing the equipment before the meeting starts. Pre-meeting chats are best held in the small room, not in the main meeting room.
 Hybrid Meeting Considerations.
We use two laptops for the hybrid meeting. Both together fully utilize the Wadham House WiFi system. Please do not log-in to this system with your devices whilst a hybrid meeting is in progress. If you are tempted to join in a Zoom meeting from Wadham house (using an alternative internet source), it is absolutely imperative that your device's microphones and speakers remain muted throughout the meeting.