Membership
Membership
Join the club, or renew your existing membership
Interested in:  Technology?
 –  Computers, Smart phones & devices?
 –  Learning more?
 –  Helping others?
Then join our Club !
Apps, Applications, Microsoft Office
Video, Multimedia & home entertainment, Photography
Microsoft Windows (all versions inc. 7, 8, 10 …)
Smartphones & Tablets (Android, iPhone, iPad)
Apple, Linux
Notebook & Desktop PCs, Servers, Networks, Website design
Genealogy, Investment (sharemarket etc)
Microcontrollers, electronics
And more …
Melb PC is into ALL the above, probably at a place near you.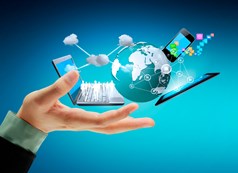 Melb PC — Who Are We?
We are a club of around 2,000 members, interested in technology, computers, smartphones and similar.  There are many subgroups (SIGs) which meet in various locations, including our headquarters in Moorabbin, other Melbourne suburbs, and a few locations in regional Victoria.  The club commenced in 1984, focused on IBM compatible PCs.  Today the club has much broader interests.  Members range from beginner to advanced, we learn from each other, and our motto is:  members helping members.   Our full name is Melbourne PC User Group Inc.  We are also known as "The Melbourne Computer Club".
About Membership
Members can attend any number of our subgroups (SIGs), have access to iHelp assistance from volunteers, free email & Microsoft Office365 cloud-service, our computer book library, and other services and benefits listed on our Services page.  See also our brochure So Many Reasons To Join The Club.
As a bonus, if an existing member introduces a new member to MelbPC, the existing member can receive a good discount on his/her own membership – see Membership Drive.
Membership Application
New members:  

Send us an enquiry online form, OR
Download (& print) Membership Application Form to join MelbPC (includes annual membership fee $$)
There is NO additional joining fee – our annual membership subscription rates are the same if this is your first year of membership, or a membership renewal for a subsequent year.

Existing members:  approx. 4 weeks prior to your membership expiry-date, MelbPC's office will send you a membership renewal invoice via Email .
Our Rules (Constitution) can be found at About Us
Membership queries:  see Contact Us (office).