iHelp SIG Meetings

iHelp SIG Meetings
Meetings are held approximately 6-12  monthly, 7.30-9.30 pm Online, or at MelbPC Headquarters Level 1, 479 Warrigal Rd, Moorabbin.
The SIG Convener is a rotational position (check iHelpers or with office, for current details)
Minutes are normally prepared by the Secretary and do not become official until approved by the SIG, at the next meeting.
We also have a private group page at yammer.com where resources are available and current issues discussed.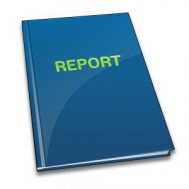 The following reports are available for past SIG Meetings:-
* Minutes Have been Approved. Click on a link to open in Microsoft Word.
Some Meetings are recorded and can be viewed on MS Stream at iHelp SIG Meeting Videos (Login required).
Meeting Video
Description
 Link
iHelp – Bert A
2020
Description of the iHelp service and its role in learning
by Bert A (iHelp)
iHelp – Harry L
2020
Description of the iHelp service and its role in learning
by Harry L (iHelp)
iHelp – Mike A
2020
Description of the iHelp service and its role in learning
by Mike A (iHelp)
Volunteer Award
2019
Recognition Award to Dave S (Convenor)
by John Hall (President)
MelbPC Volunteers Party
2019
Welcome & Presentation Speeches
John Hall (President) and Garage Facilities
MelbPC Volunteers Party
2018
Welcome & Presentation Speeches
John Hall (President), Bill Ford (Past Treasurer)
iHelp Remote Demo
2017
Demonstration on features of the iHelp Website
Leighton W (iHelp)
(Revised LW Nov 2020)