Editorial August 2020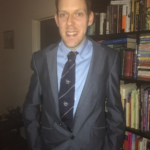 Hugh Macdonald
Hello and welcome to the August 2020 edition of PC Update.
Isolation and lockdown unfortunately continue for all of us in Melbourne, and so what better time is there than now to overhaul your PC. In recognition of this, there is an article dedicated to using the Windows 10 reset feature, which you might want to use if you feel like you need a fresh start with your PC. There is also an article on tuning your Windows 10 start menu and desktop.
There is also a book review from Tim McQueen, Dennis Parson's Yammer highlights, Roger Brown's DOTW highlights, plus David Stonier-Gibson's President's Report and a catch up on this month's meeting.
Enjoy, and catch you next month.