Editorial December 2020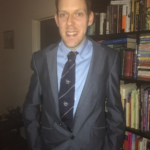 Hugh Macdonald
Hello and welcome to the December 2020 edition of PC Update, the final issue for this year.
It was a year that started with high hopes for the club with some interesting events like the 3D Printing Introduction and moves to transform the space in Moorabbin and we all know what happened from there. Thankfully the transformation of Moorabbin was slowed but not stymied, and a few months ago Stephen Zuluaga reported on the former training room becoming the Maker Room and this month in his President's Report, David Stonier-Gibson provides an update on the continuing transformation of the Internet lounge.
Despite the challenges faced by the club in staying relevant in 2020 I believe the club did as well as it possibly could. We came to grips with online platforms like Google Meet and Zoom for meetings, and finished up having some very interesting and successful monthly meetings and SIG meetings as well.
From the perspective of PC Update, since taking over the editorship I've seen it as an amalgam of a contemporaneous record of the happenings of the club and a traditional PC magazine with reviews and tips for getting the most out of your computer. With the events that have taken place this year, I've had to focus attention on the latter. I hope you've found some of the articles interesting and have learned a few things about using your PC along the way.
As editor, I've been pleased that we've managed to produce a number of issues this year completely in house. That is to say I haven't had to draw upon the well of APCUG articles, as good as they are. I hope the trend continues next year and more people in the club come forward with articles they'd like to share.
So on that note I'd like to thank the in house contributors this year (In no particular order): Fleur Stephens, Tim McQueen, Roger Brown, Dennis Parsons, Neil Muller, David Hatton, David Stonier-Gibson, Stewart Gruneklee, John Nelson and Graham Swanston. Also a big thank you to everyone who contributed their Linux story a couple of months ago.
I'd also like to thank the people who help me to put PC Update together each month, the technical editors and the proofreaders: Roger Brown, Dennis Parson, Malcolm Miles, Kevin Martin, Harry Lewis, Tim McQueen and Paul Woolard.
So on that note I'd like to wish everyone a Happy Holidays and a Happy New Year and PC Update will return in February 2021.