Editorial October 2020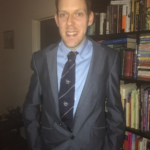 Hugh Macdonald
Welcome to the October issue of PC Update!
There's a lot of focus on Microsoft Windows in the club, and therefore in this magazine. And rightly so.It is used by over 80 percent of desktop users in Australia. However there are alternatives to Windows. The main one that members might want to consider (if they haven't already) is Linux.
Linux dominates everywhere else except the desktop. It powers a majority of Internet servers, and it underpins Android, the world's most popular smartphone operating system. So this month PC Update is taking a closer look at it on the desktop. Quite a significant number of members have contributed short pieces on why they use Linux, and why they prefer it to Windows. I've also written about my recent experience of switching some of my computers to Linux. Plus John Nelson has provided some helpful tips on some of the most useful Linux programs you can install. Most of the suggestions are available for Windows too, so if you're not a Linux user, check them out anyway.
Apart from that we have all the usual segments such as the President's Report, Yammer highlights, DOTW winners and the East SIG report.
Enjoy!