From The Editor March 2021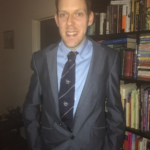 Hugh Macdonald
Hello and welcome to the March edition of PC Update.
Our magazine this month covers a range of topics: A discussion of various types of ads that annoy us as we're using our devices, a look at the recent hack of Microsoft Exchange servers around the world, a discussion on just how many Australians have ditched social media, and another article on one user's rationale for ditching Windows for Linux.
If there's a theme running through this edition, it is that commercialism can get in the way of our computing, and sometimes the antedote is a non commercial approach as found in Linux.
There's also the regular features you've come to expect from PC Update: DOTW Winners, Yammer highlights and the East SIG Report.
Thanks as always go to the regular contributors, the technical editors and the proof readers for their help in putting each issue together.
Happy Reading!