Monthly Meeting November 2020
The November 2020 Monthly Meeting was held online on Wednesday 4th November 2020, with over 100 members in attendance. This was the program for the evening:
Guest Speakers: Jerzy Zywicki and Miroslav Reitikh from Digital Home Systems
Topic: The Z Wave Protocol for 'smart homes'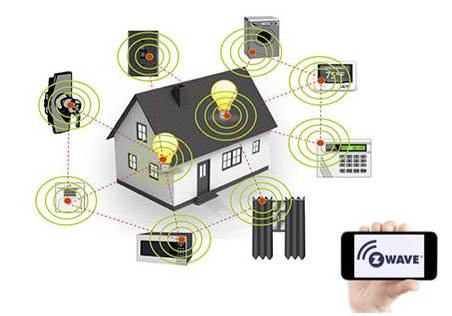 ---
Jerzy Zywicki
Jerzy Zywicki is a co-founder and director of Digital Home Systems Pty Ltd, based in Melbourne, Australia. Digital Home Systems was the first Australian company to design, customize, certify and distribute Z‐Wave products and systems in Australia and New Zealand. Jerzy holds Master's Degrees in Information Technology and Business Administration (MBA), and have over twenty five years of experience in IT and management in electronic manufacture, telecom, banking and utilities industries working for ABB and IBM among others. Contact: [email protected]
---
Miroslav Reitikh
Miroslav Reitikh is a co-founder and director of Digital Home Systems Pty Ltd, based in Melbourne, Australia. Miroslav holds Master's Degrees in engineering, Post Graduate diploma in computer science and over thirty years of experience in IT, manufacturing and shipping working overseas and locally for CPA Australia, Norwich Union/ Aviva and ship management companies.
---
What is the Z Wave Protocol
The Z-Wave protocol is an interoperable, wireless, Sub-1GHz RF-based communications technology designed specifically for control, monitoring and status reading applications in residential and light commercial environments. Mature, proven and broadly deployed (with over 100 million products sold worldwide), Z-Wave is by far the world market leader in wireless control, bringing affordable, reliable and easy-to-use 'smart' products to many millions of people in every aspect of daily life.
Z-Wave technology is simple: the more Z-Wave products you have in your smart home, the stronger is your smart home network. Z-Wave, enables smart home products like locks, lights and thermostats to talk to each other. This creates the backbone of your smart home and enables you to use your smartphone or tablet to create one-touch scenes that help with daily activities like: saving energy, keeping your home secure, looking after your loved ones and being more comfortable.
From its inception more than a decade ago in Copenhagen, Denmark, Z-Wave has remained committed to providing the interoperability between products and across leading brands to provide consumers more choice, reliability and security than any other Smart Home technology on the market. Your investment is sound.
Z-Wave products are designed to work together even as new generations of products come to market. Whether you are away for business or on holiday, or just simply at work down the street, you have full home control and access with Z-Wave.
---
New meeting segment: iHelp Online
In a similar vein to the Q&A segment that ran for many years at Moorabbin face to face monthly meetings, a member of the iHelp team will join the meeting each month to answer your technical questions.
This month it is Mike Allison.
You are are invited to submit your questions to iHelp for responses during the meeting.  Please send your questions by email to: [email protected] to arrive by 6pm on Wednesday, 4 November.
---
Meeting Agenda
7.00pm sharp: Meeting opens. Host is Peter Bacon.
Guest speakers: Jerzy Zywicki, Miroslav Reitikh
Q & A with Rob Brown.
Social break.
President's Report: David Stonier-Gibson.
What's New? with George Skarbek.
iHelp Online: Mike Allison and iHelp Team.
9.00pm (approx): Close.
After the meeting: Informal iHelp discussion continued on an adhoc basis.
---
If you missed out the first time and would like to view any of these presentations, you can do so at http://services.melbpc.org.au/videos/
The username is videos and the password is drum286.