Add a Vimeo video to your Weebly (basic) site
How to add a Vimeo to a Weebly basic website.
These instructions assume you have a basic Vimeo account and a free Weebly account and that you are logged in to either Vimeo and weebly. I have circled relevant information in the screenshots in red. Log into your weebly account, select the page you would like to add the video to then select build from the top menu. On the right-hand menu select the embed Code widget and drag it on to the page. See the screen shot below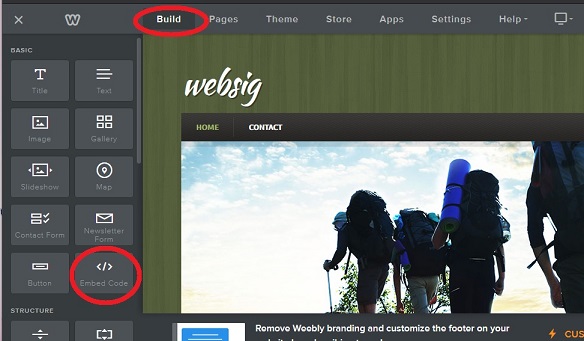 Click on=>Click to set Custom HTML, followed by Edit Custom HTML.   See the screen shot below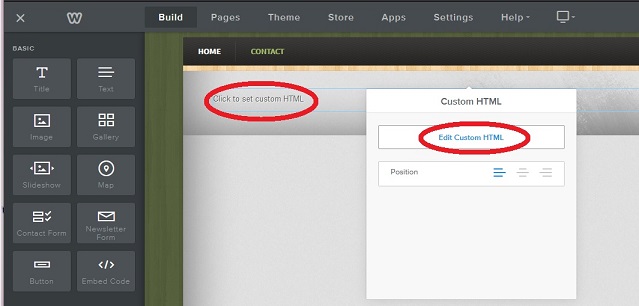 From here you need to copy your embed code from your Vimeo video. To do so log in to your vimeo account, select you video followed by the menu icon, then embed code. See the screenshot below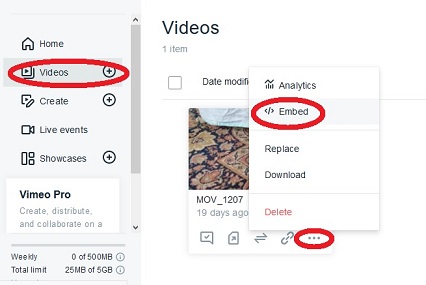 On the next screen locate the Embed Code button (top right-hand corner) this should open a pop up containing the code. Select copy on the pop up to copy the code to the clipboard (computer memory).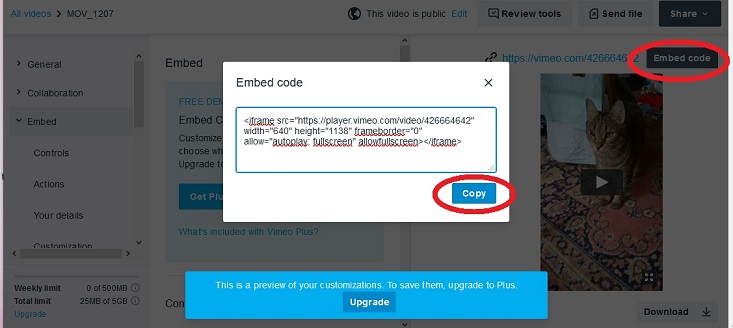 Next go back to your weebly site and paste the code into the embed code widget and publish your page.