Member of the RACV? Get an extra 5c off per litre of petrol at all EG branded Ampol service stations.
Greg Eden
Great, but how do we get that scan code down to the servo? You could just waste a sheet of paper and print it out, or make a link on your phone. You need an active data connection to make this easy although you could do a screenshot at home.
It is relatively easy to do
On your Android phone open Chrome
Navigate to
https://racv.clubconnect.com.au/en/d/discounts/fuel/eg-ampol-5c-fuel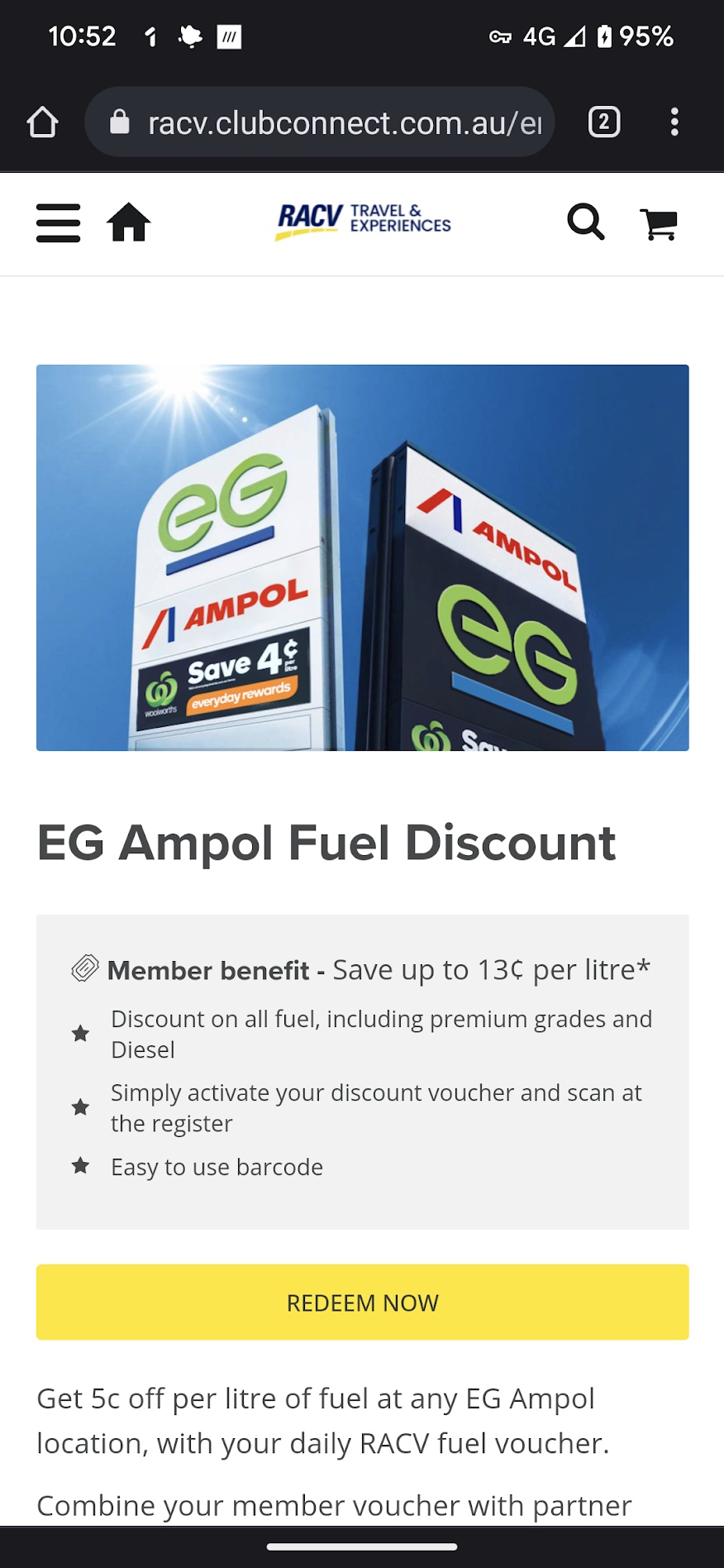 Click on Redeem Now and it will look like this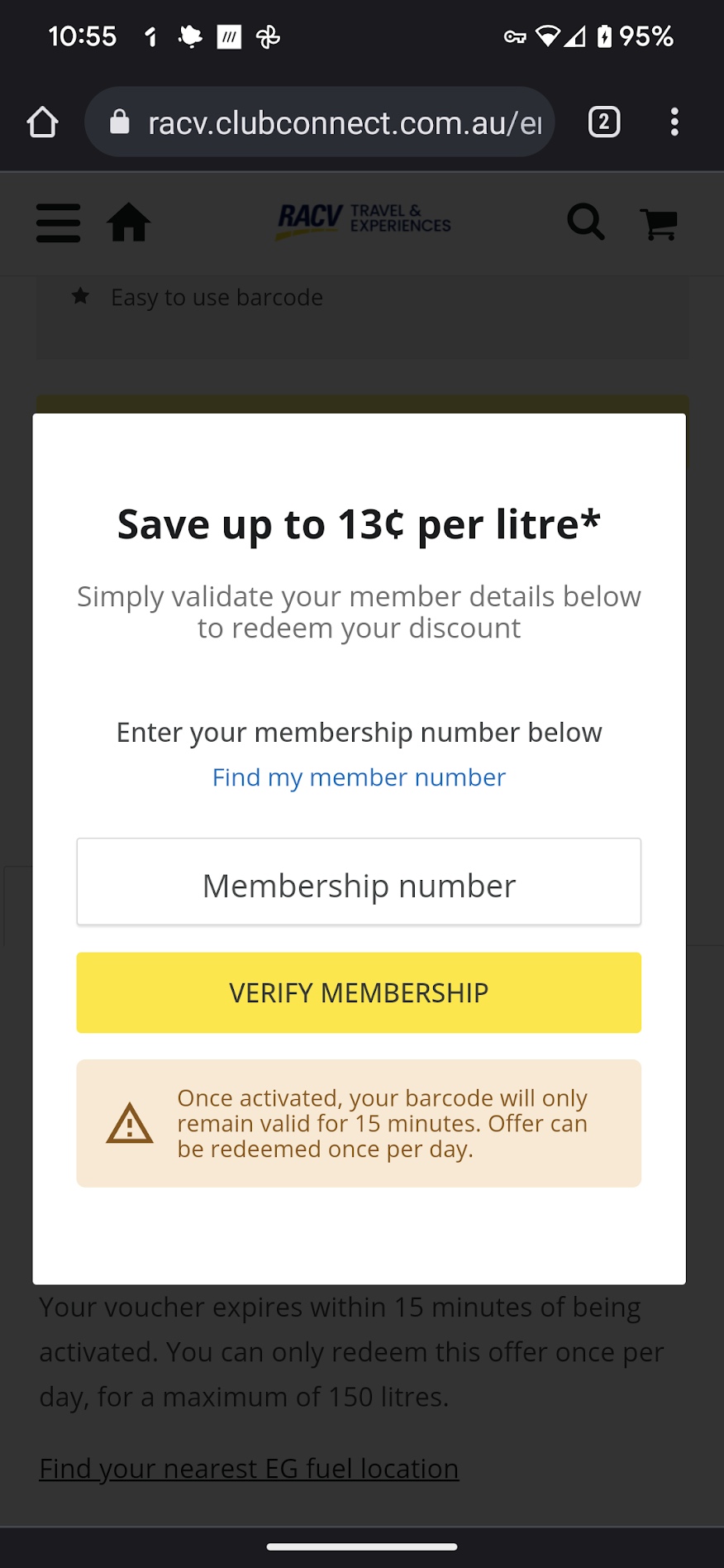 Put in your RACV Membership number then you get to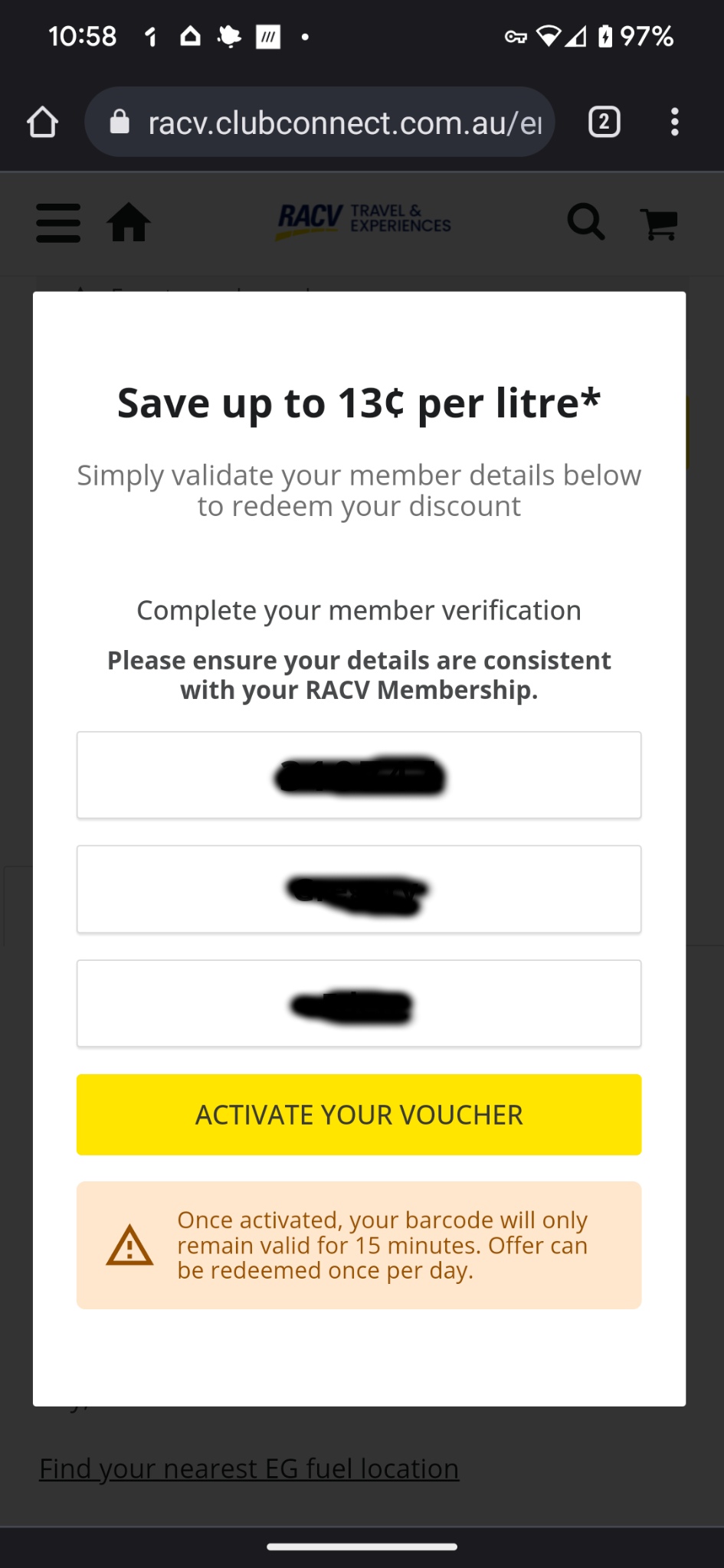 Activate you offer and then you get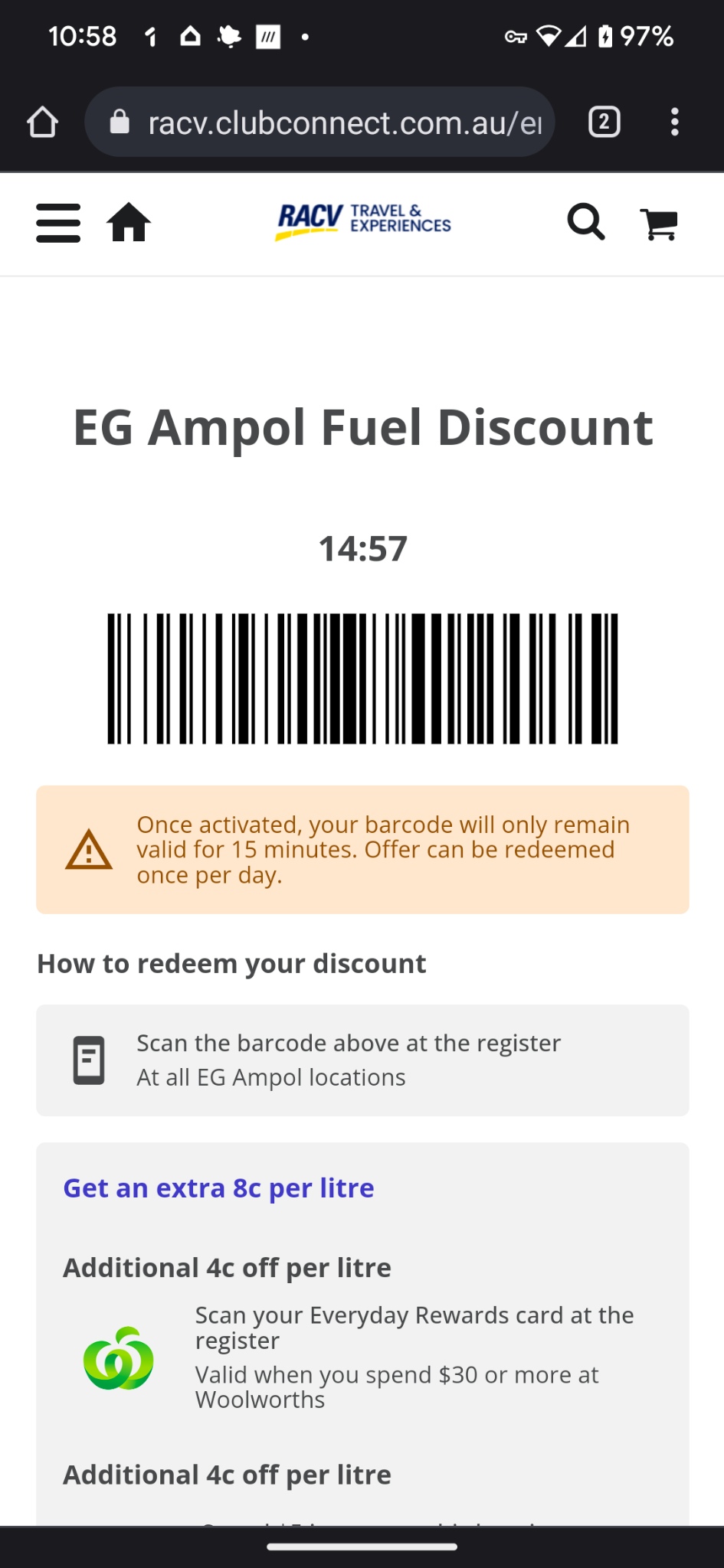 Show the code to the cashier before paying and you get your 5c off. If you have a Woolworths Everyday Rewards card you can also get another 4c off for a total of 9c/lt discount. By the way the scan code in the above picture will not work, it is just an example.
Easy. Next step is optional. Make a shortcut on your home screen.
From the first step above tap on the three dots at the top right and open a panel on the right side and select "Add to Home Screen"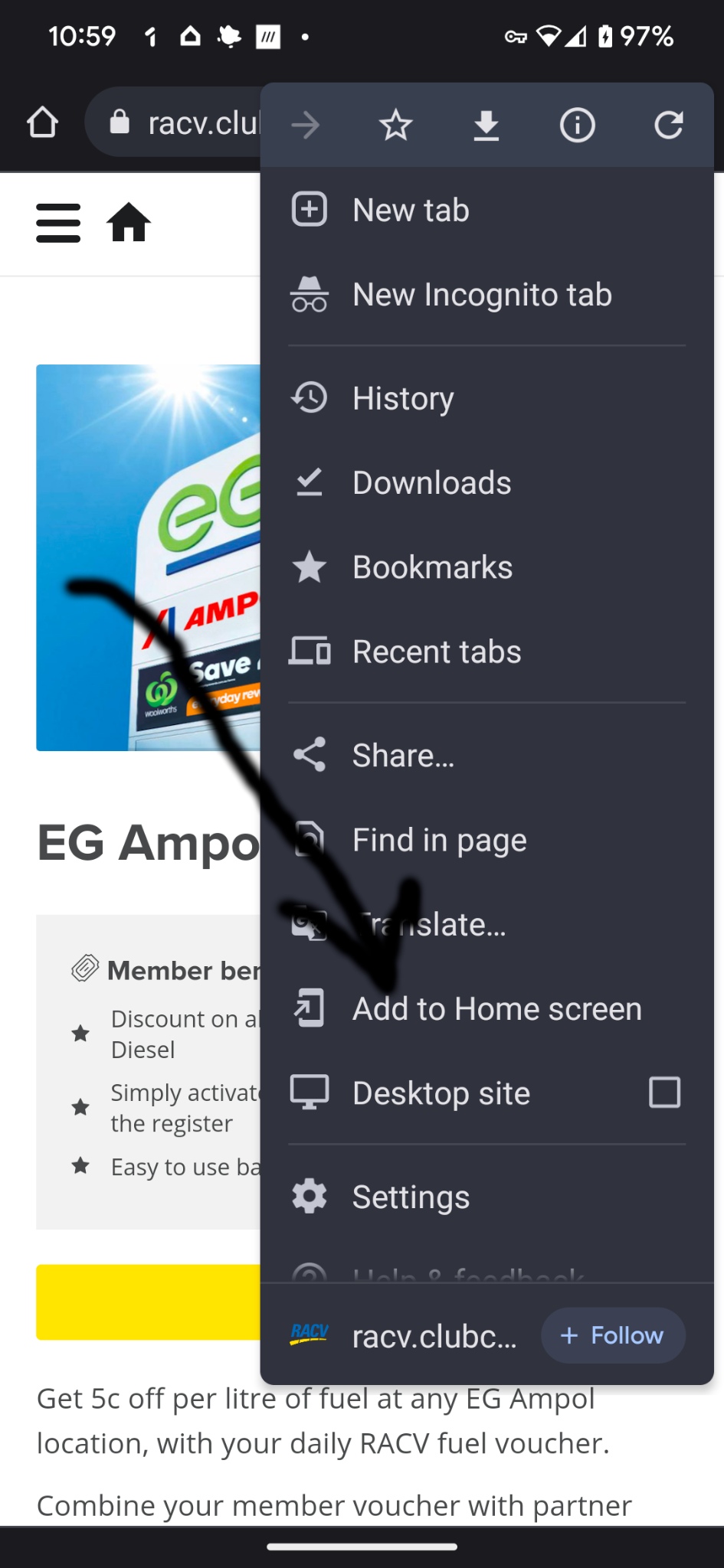 Then you get an icon on your home screen to make it simple next time. Tip always have your RACV card handy because you will need the number each time. I renamed my icon to make it neater and obvious.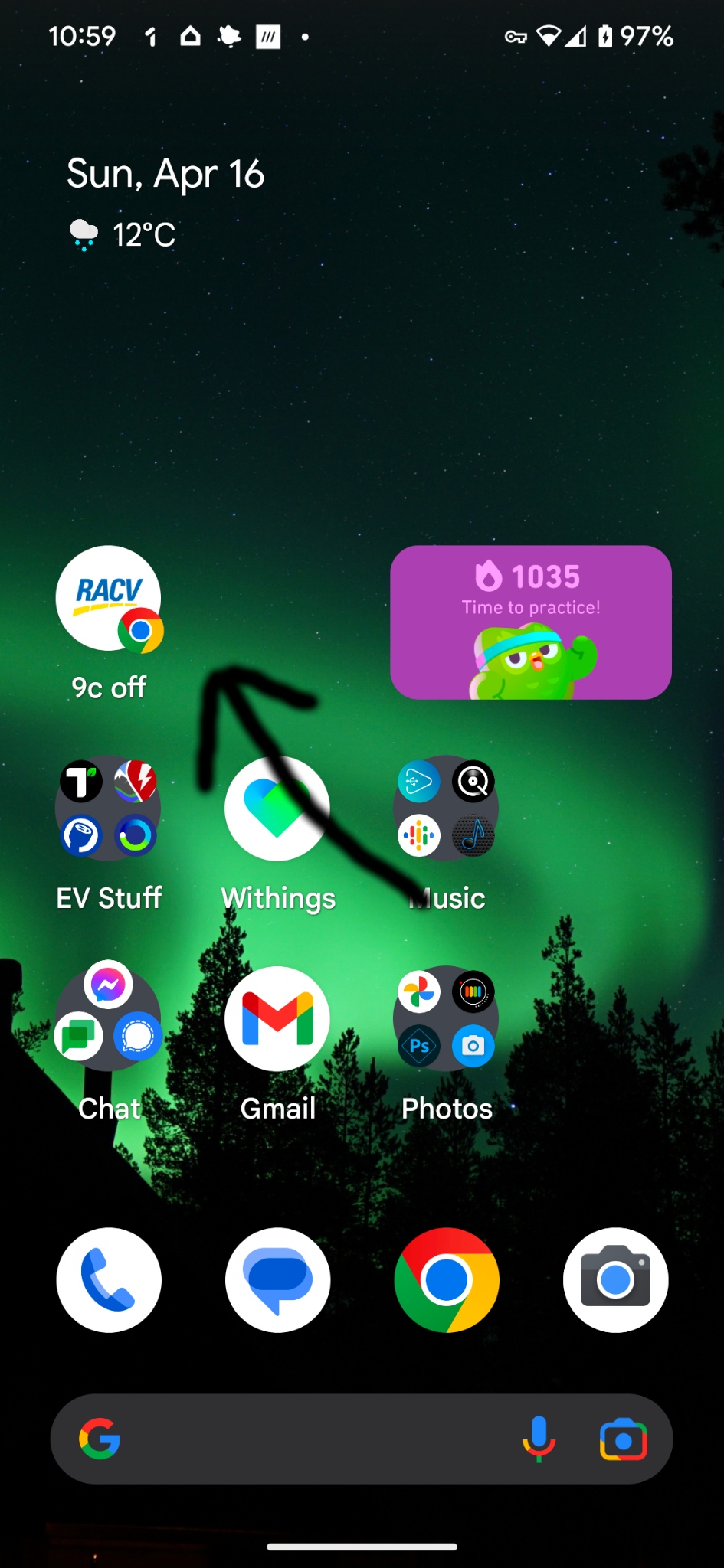 Reference: https://www.racv.com.au/membership/member-benefits/member-discounts/automotive/fuel-vouchers.html